Subscribe
Employee Spotlight: Damien Ruth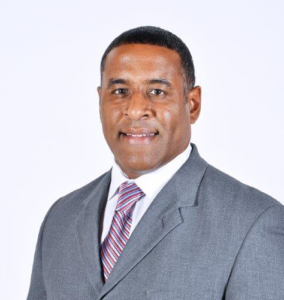 Damien Ruth, piping systems consultant for the Lubrizol team, has been representing the Texas and Louisiana markets for the
past four years, but is no stranger to the piping industry.
Ruth spent the last 10 years of his career around CPVC, specifically selling maintenance, repair and operations products to the multifamily and housing industries. In his current position, he works with customers and potential customers one-on-one.
Ruth embodies the Lubrizol team's passion for the products and company. "I enjoy sharing my knowledge of CPVC since I've worked with it for so long," Ruth says. "What makes Lubrizol the ideal work environment is the dedication the employees have to their customers, co-workers, the product and company overall."
Among the accomplishments Ruth has experienced since joining the Lubrizol team, he says his biggest has been providing honesty and integrity to plumbing contractors and builders. Ruth says one of the most important lessons he has learned from his coworkers is the importance of communication and time management.
"I enjoy the installation training responsibility in this position," said Ruth. "It's rewarding to know a customer will walk away understanding the installation methods, as well as the benefits of using a FlowGuard Gold CPVC system when it comes to the concern of chlorine degradation or chemical permeation."
Ruth consistently speaks about the importance of the reputation and long history Lubrizol has in the piping industry.
Ruth enjoys going to work because he gets to assure contractors, builders, owners and developers that Lubrizol products are the best options for their business practice. "Lubrizol provides superior products and outstanding service to our customers," he says. "It sets us apart before I even walk in the door at a customer's place."
When Ruth is not working hard as a piping systems consultant, he enjoys spending time with his family and friends.