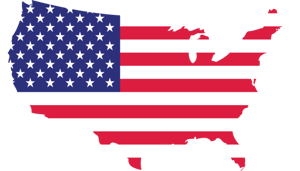 With over 11 billion feet of CPVC installed in plumbing systems globally last year, CPVC is clearly the material of choice for hot and cold water plumbing systems. However, not all CPVC is the same – only FlowGuard Gold® pipes and fittings offers proven performance backed by Lubrizol's 60 years of experience as the innovators of CPVC technology. FlowGuard Gold CPVC is 100% processed in North America, with all of the materials being made in Louisville, KY, and the pipes and fittings being manufacturer by industry leading North American manufacturers.
Proven Performance
FlowGuard Gold pipes and fittings' technology platform was first commercialized by Lubrizol Advanced Materials (then BF Goodrich) in late 1950s, and has only improved over the last 60 years. No other CPVC product in the world has the track record and pedigree of FlowGuard Gold pipes and fittings.
Superior Material Properties
FlowGuard Gold pipes and fittings are the only complete CPVC pipe & fittings system made from materials that are pressure rated by the Plastic Pipe Institute®. FlowGuard Gold pipes and fittings are tested to the highest performance standards and consistently outperforms other CPVC materials by a significant margin including:
18-92% higher sustained pressure resistance at elevated temperatures
33-80% higher resistance to impact fracture
Fittings last up to 4X longer at elevated temperatures and pressures
Superior Customer Support
When you buy FlowGuard Gold plumbing systems, you get more than just pipe & fittings – you have access to our network of highly trained technical experts. FlowGuard Gold CPVC is backed by an industry leading global team of professional contractors, engineers, code experts and scientists dedicated to helping you succeed.
Consistent Quality
FlowGuard Gold pipes, fittings and raw materials are all held to the highest standards of excellence to ensure consistent, superior quality and performance. All FlowGuard Gold pipes and fittings sold in the United States are made from resins and compounds produced at Lubrizol's Louisville, Kentucky facility. Other CPVC manufacturers may mix and change their raw materials, including the use of materials from China, which can result in inconsistent product performance.
Chemical Compatibility
FlowGuard Gold pipes and fittings are the only plumbing system supported by the industry leading FBC System Compatible program to assist in the effort to eliminate guesswork associated with identifying chemical compatibility of ancillary construction products. Other CPVC products may vary in molecular weight, chlorine content and compound additives, as a result users of non-FlowGuard Gold pipes and fittings have no other option than to consult directly with the manufacturers of the pipe, fittings and ancillary products.
FlowGuard Gold pipes and fittings will not allow outside contaminants to enter the water through the pipe, and are undamaged by chlorine-based water disinfection.
| | | |
| --- | --- | --- |
| | FlowGuard Gold CPVC | Generic CPVC |
| Proven Performance | Yes | Unknown |
| Highest Performance Ratings | Yes | Unknown |
| Technical Support | Yes | No |
| FBC™ System Compatible | Yes | No |
| Consistent Manufacturing | Yes | Unknown |
| 60 Years Producing The Material | Yes | No |