Service Success Starts with the Right Tools
With more than 13 billion feet of FlowGuard Gold® CPVC installed since the product's introduction, service plumbers are often called to work in homes with CPVC plumbing systems. And those that understand a few simple tips, recognize FlowGuard Gold CPVC is one of the easiest materials to service. The most important of those tips is using the right tool for the job.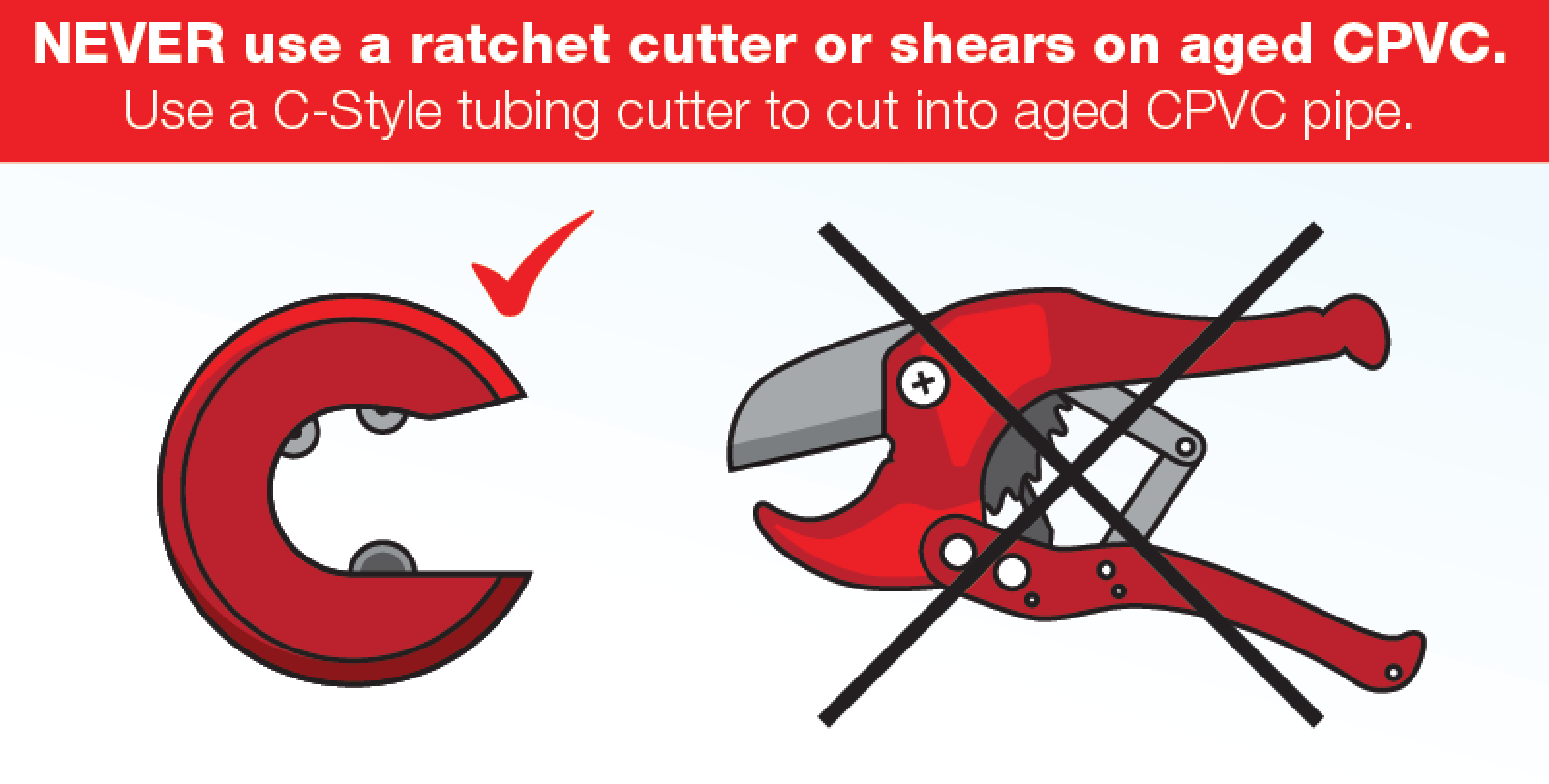 Cutting Into Aged CPVC
When servicing aged CPVC, always use a C-style tubing cutter, a fine tooth saw or a wheel cutter. As CPVC pipes and fittings age they become more rigid and lose some of their initial flexibility and impact resistance. When cutting the more rigid pipe with ratchet cutters or shears you may not get a clean cut and these tools are not recommended for use by service plumbers working with aged FlowGuard Gold piping. Remember the pressure-bearing capability of FlowGuard Gold piping actually increases with age, and older piping can generally remain in service when properly installed and serviced. Read more about how CPVC ages.
Reducing Cure Times
CPVC pipes and fittings are fused together using a solvent welding process that creates a joint that is stronger than the pipe alone. While normal FlowGuard Gold one-step solvent cements used in new construction can take up to a few hours to fully cure, specially formulated Oatey Orange Lava solvent cement enables rapid, one-step cure times as fast as 15 minutes for cold water lines. Always verify code requirements and follow the solvent cement manufacturer's recommendations for cure times and installation procedures. Learn more about fast-curing CPVC solvent cement.
Knowing When to Repipe
Service plumbers often need to determine whether the problems a homeowner is having are systemic or isolated, particularly for plumbing systems that are well within their expected service life. Some of the signs that a problem may be systemic can be subtle, but there are guidelines plumbers can follow to determine when a repipe is warranted. Read more about when to recommend a repipe.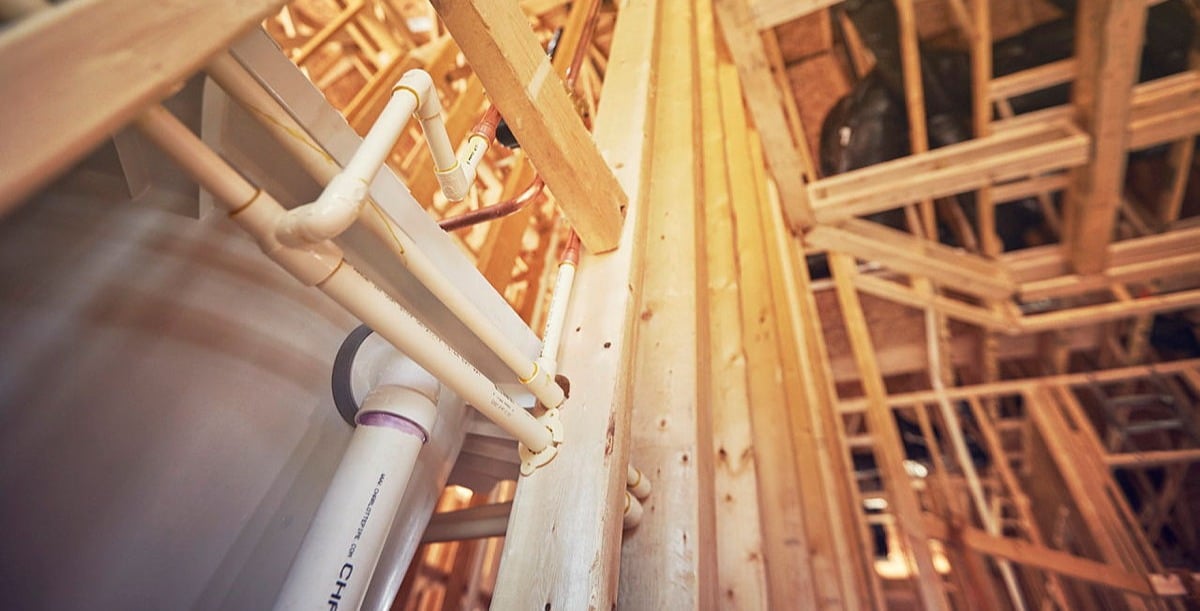 Working in Tight Spaces
As a service or re-pipe plumber, you know how tough it can be to work in crawl spaces, around tight corners, or in other confined areas where it's difficult to move. What you might not know is that the type of pipe you choose for these jobs can have a tremendous impact on your efficiency, job quality, safety, and profits. Discover the benefits of CPVC when working in tight spaces.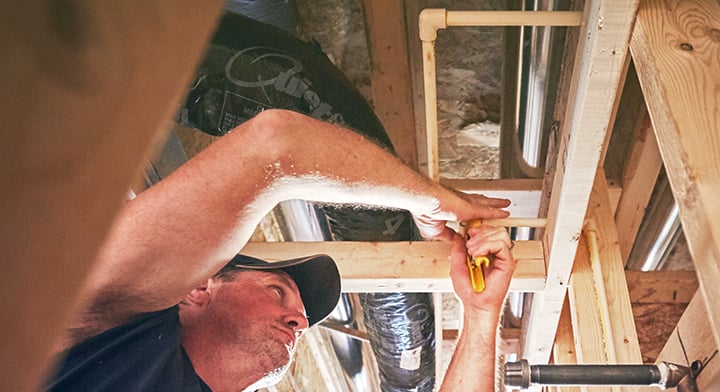 Dealing with DIY Mistakes
FlowGuard Gold CPVC pipe is immune to chlorinated drinking water, eliminating one of the most common service issues with other plumbing systems. Virtually all FlowGuard Gold CPVC failures result from either installation error or contact with incompatible chemicals. Many of the installation-related failures can be attributed to well-intentioned DIYers who simply didn't have the knowledge or skills of a professional plumber. As a service plumber, it's important to recognize the root causes of these failures, so that you can repair them properly. Learn how to recognize common DIY mistakes.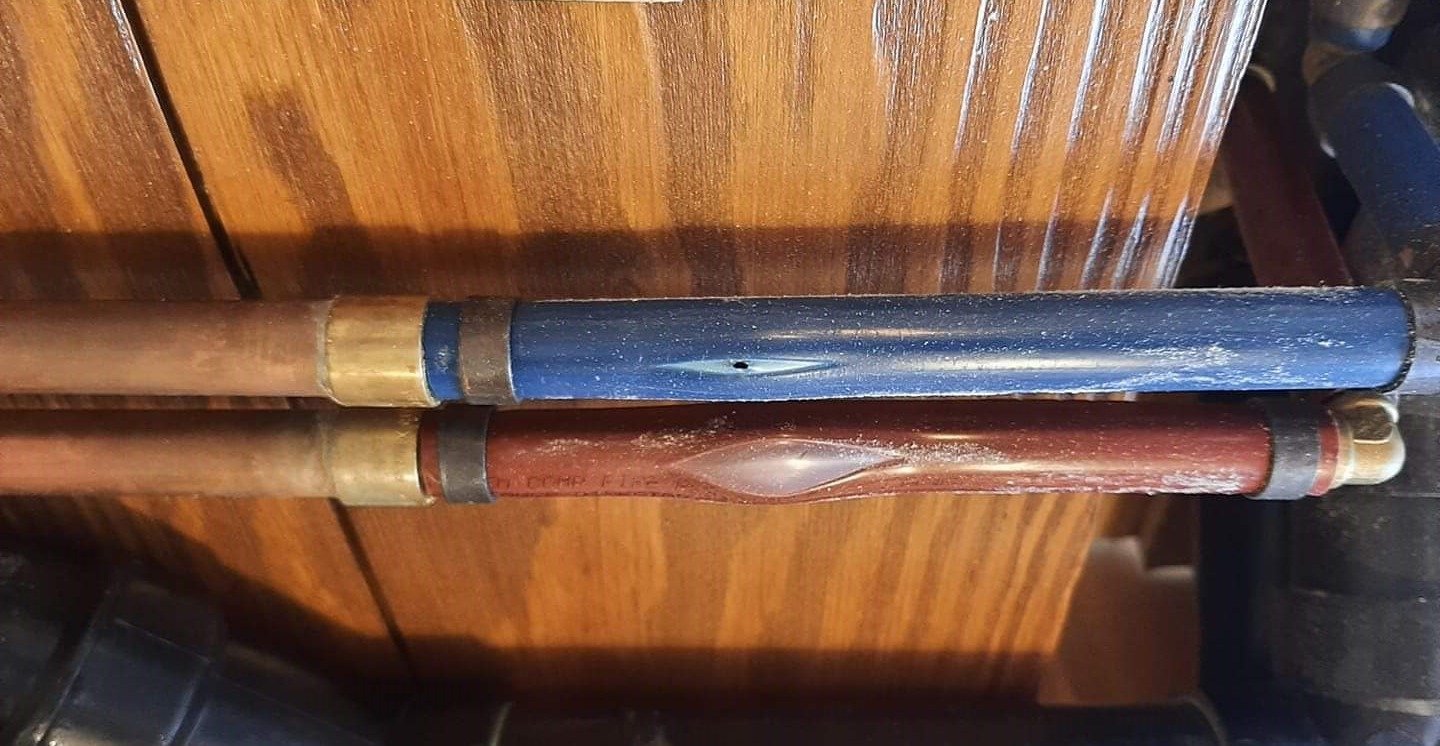 Dealing with Frozen Pipes
Freezing temperatures can wreak havoc on plumbing systems – especially in parts of the country that rarely experience extreme cold weather. If you're in one of these areas, you may have been surprised to encounter burst PEX piping, because PEX is sometimes promoted as freeze proof due to its flexibility. But there is another characteristic of PEX that makes it susceptible to bursting due to freezing. Learn why pipes really burst in low temperatures and how to protect them.
Get the CPVC Service Reference Guide
CPVC piping has been in use and trusted for more than 60 years. It's no wonder service plumbers consistently run into it. Whether remodeling a bathroom or replacing a hot water tank, dealing with aged CPVC piping is no problem if you follow recommended procedures and use the right tools.
This quick reference guide walks through how to:
Cut and prepare pipe
Correctly apply and work with solvent cement
Assemble the joint and verify the installation