FlowGuard Gold® CPVC Delivers Better Performance at a Lower Cost
If you're using PEX pipes and fittings for new construction projects, you might be paying more than you think. It's not just the direct impact of using higher cost materials on your bottom line each year. It's also the price you and your customers pay in performance, including higher risk of failure from chlorine degradation, adverse water quality impacts and lower water pressure. FlowGuard Gold® CPVC gives you better performance at a lower cost.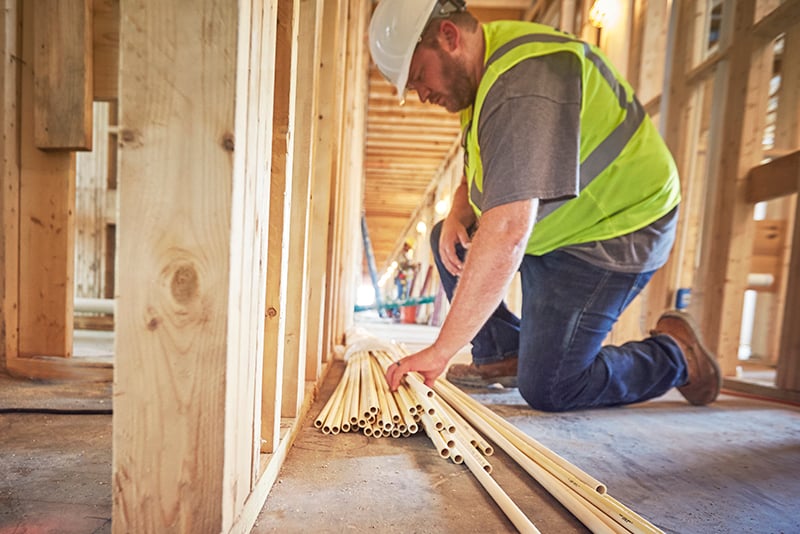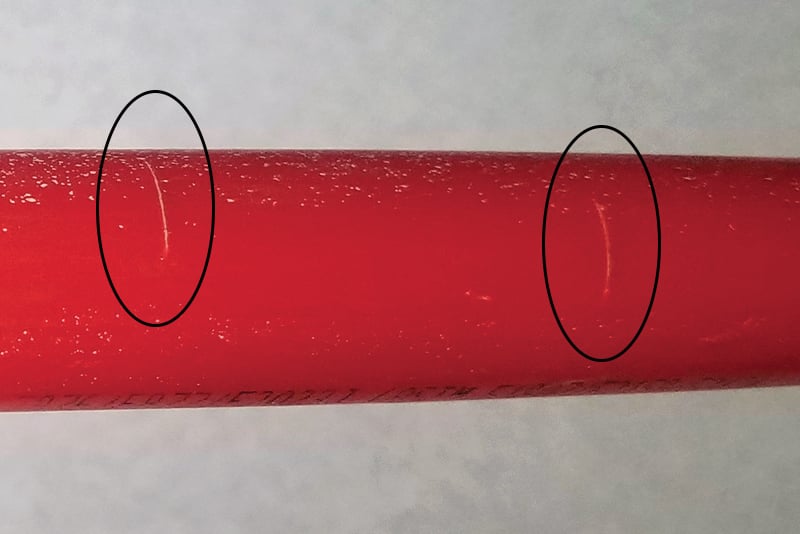 CPVC Doesn't Bend to Chlorine
"Stage 3" PEX failures caused by chlorine degradation exhibit cracking along the length of the pipe. So, if you see a failed pipe with cracking around the circumference of the pipe, you may assume the pipe was nicked during installation. In fact, this could be a sign of failure caused by mechanical stress from bending a partially degraded pipe. When a PEX pipe that has experienced even minimal chlorine degradation is subjected to new bending stress from expansion and contraction or manipulation, tiny cracks can form in the degraded layer of the pipe that can expand, causing premature failure. The best way to avoid these failures is to choose a plumbing system that doesn't bend to chlorine. Read More.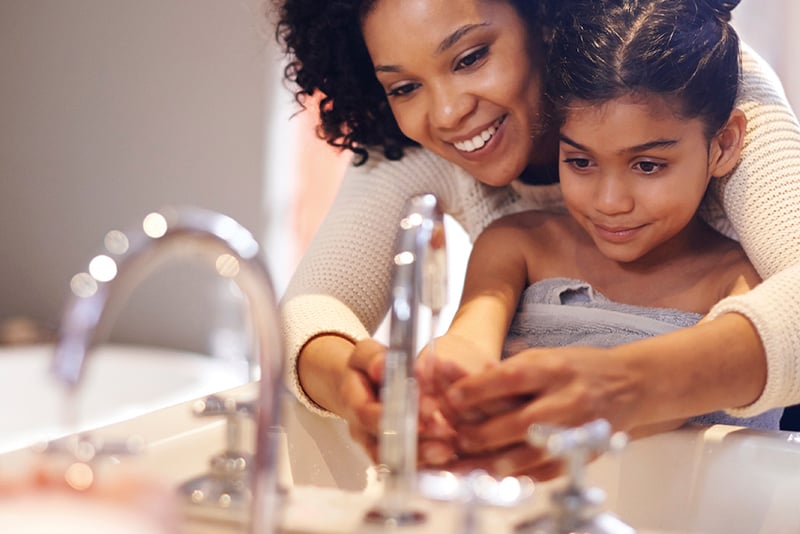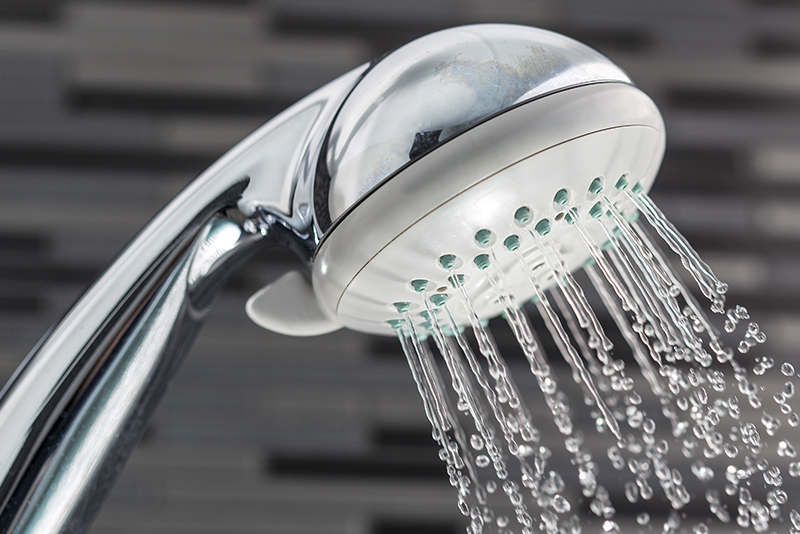 CPVC Provides Higher Flow Rates and Better Water Pressure
If you're using expansion PEX today, flow rates may be a key reason for that. While it's true that an expansion PEX fitting can have 20% lower pressure drop than crimp PEX, these fittings are not full flow and they can reduce the pressure in the system by as much as 4 psi per fitting. FlowGuard Gold pipes are inserted into the fitting – similar to copper – maintaining full flow. FlowGuard Gold CPVC fittings can reduce pressure drop by as much as 80% when compared to PEX. In hot water recirculating systems, water velocity may be limited to 2 feet per second by code and manufacturer recommendations. Maintaining adequate pressures and velocity with PEX may require upsizing piping, further increasing the cost difference between PEX and CPVC. Read more about CPVC and flow rates.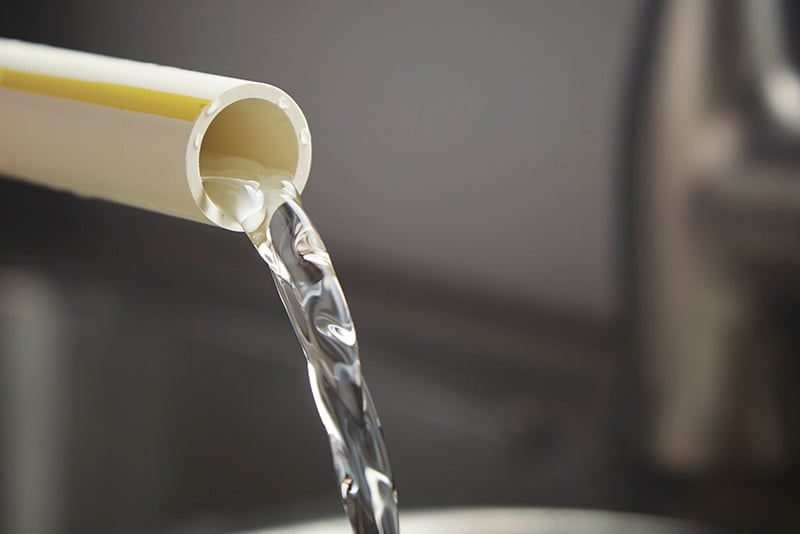 CPVC Offers Long, Reliable System Performance
PEX and CPVC age differently. CPVC becomes more rigid as it ages and it can be damaged if cut using the wrong tools, leading some to claim the pipe becomes brittle. But the truth is that the pressure bearing capability of the pipe actually increases with age, meaning that older CPVC can remain in service for years if it is properly installed and handled during service. PEX gradually loses antioxidants added by manufacturers to slow the rate of chlorine degradation. These antioxidants are consumed battling chlorine and can also be depleted through exposure to UV light and leaching. As the concentration of antioxidants are reduced, the pipe becomes more susceptible to chlorine degradation and failure including leaking PEX. In some cases, the fundamental incompatibility between drinking water and PEX piping has led to complete re-pipes less than ten years after PEX piping was installed in a new home. Read more about CPVC and reliability.
See why this expert plumber chooses to work with FlowGuard Gold CPVC:
Make the Switch to FlowGuard Gold Pipe and Fittings
Once you know the facts about CPVC and PEX, there just isn't a good business case for continuing to use PEX. The good news is it's easy to make the switch to FlowGuard Gold CPVC.