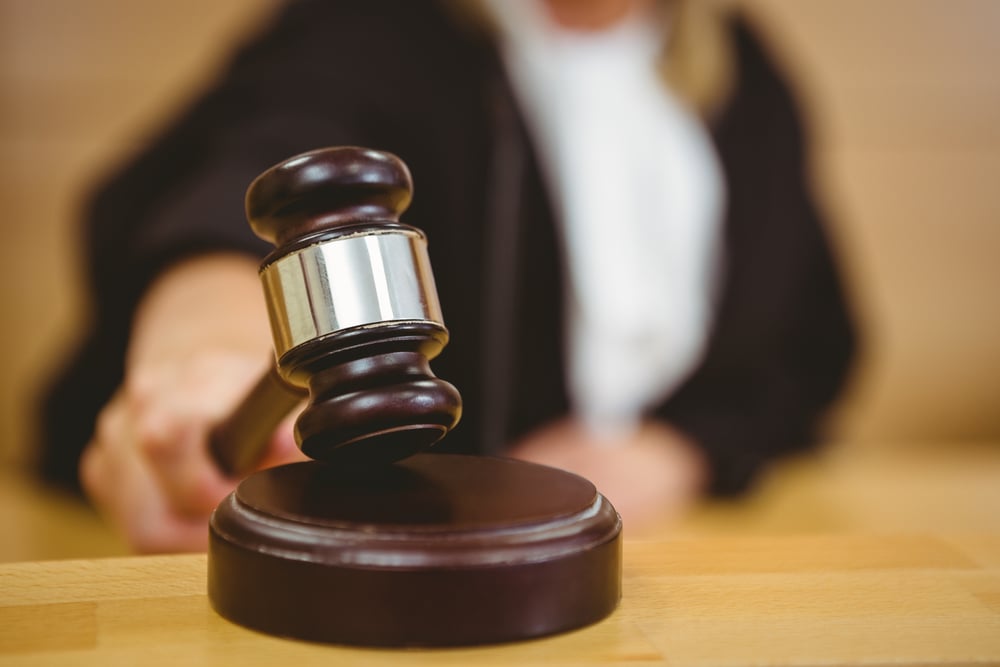 Subscribe
What Class-Action Lawsuits Say About Residential Plumbing Material Quality
Class-action lawsuits are not uncommon in the residential plumbing industry; in fact, since 2001, there have been at least 22 class-action lawsuits involving plumbing pipes and fittings and at least 39 builders have been named as co-defendants in these class actions.
While these class-action lawsuits have plagued other materials such as copper, galvanized and PEX plumbing systems – FlowGuard Gold® CPVC has never faced a certified class-action lawsuit, despite over 60 years of use in the United States and over 11 billion feet of pipe installed.
Class-action lawsuits can mean big money – in the 1990s a class-action lawsuit involving polybutylene plumbing systems was settled by Shell Oil for more than $1 billion – marking one of the largest building product defect settlements in history.
Class-Action Lawsuits in Other Materials
In 2018, NIBCO agreed to a $43.5 million settlement to a suit based on material defects in its PEX piping and fittings. In 2001, a group of builders and developers settled a galvanized piping lawsuit for $41 million. Many other leading companies in the plumbing pipe and fittings business have settled large class-action lawsuits within the last decade see here, here and here.
These suits provide redress to homeowners who suffer the consequences of plumbing materials that have spontaneously failed due a defect in design or materials.
Unfortunately, the large quantities of money involved in these lawsuits can encourage law firms seeking a cut of these settlements to run advertisements to attract clients for potential suits that don't exist. These ads typically target large, well-known brands backed by large, profitable companies, without any evidence of a defect or failures. These advertising campaigns are commonly called fishing expeditions.
FlowGuard Gold - 60 Years of Proven Performance
FlowGuard Gold CPVC has been in use in the United States for more than 60 years, with over 11 billion feet of pipe installed and it is a brand of the Lubrizol Corporation – formerly a Fortune 500 company on its own, and now a part of Berkshire Hathaway, the fourth largest company in the United States.
In an industry where nearly every major player has been subject to a class-action lawsuit, CPVC is the only material commonly used in American hot- and cold-water distribution piping never to have a certified class-action lawsuit.
This is because most class-action suits that have been brought in the industry have resulted from a fundamental incompatibility between the plumbing system material and the water flowing through it. Chlorine, a common additive used in water treatment, is the primary culprit. It causes degradation in polyolefin materials such as polybutylene, PERT and PEX, which results in pinhole leaks and pipe failures.
CPVC is a chlorinated material and therefore inherently immune to chlorine-induced degradation. There are no known water conditions that can cause CPVC to spontaneously fail. That's why we can say with confidence that no inherent defects exist in FlowGuard Gold CPVC.
Control Your Risk
On the rare occasions that a problem does arise in a FlowGuard Gold plumbing system, the problem is typically the result of an error in installation or handling during service. To help educate installers about potential errors, we provide industry leading training resources on installation, chemical compatibility, and even do's and don'ts. These resources are just scratching the surface of the support available to you and we encourage builders to contact us with any installation questions prior to beginning work.
Builders and contractors don't have the time or money to deal with class-action lawsuits. Make the switch to FlowGuard Gold plumbing systems and know that you are getting a material that is cost-effective, easy-to-install and puts you in control of your liability.