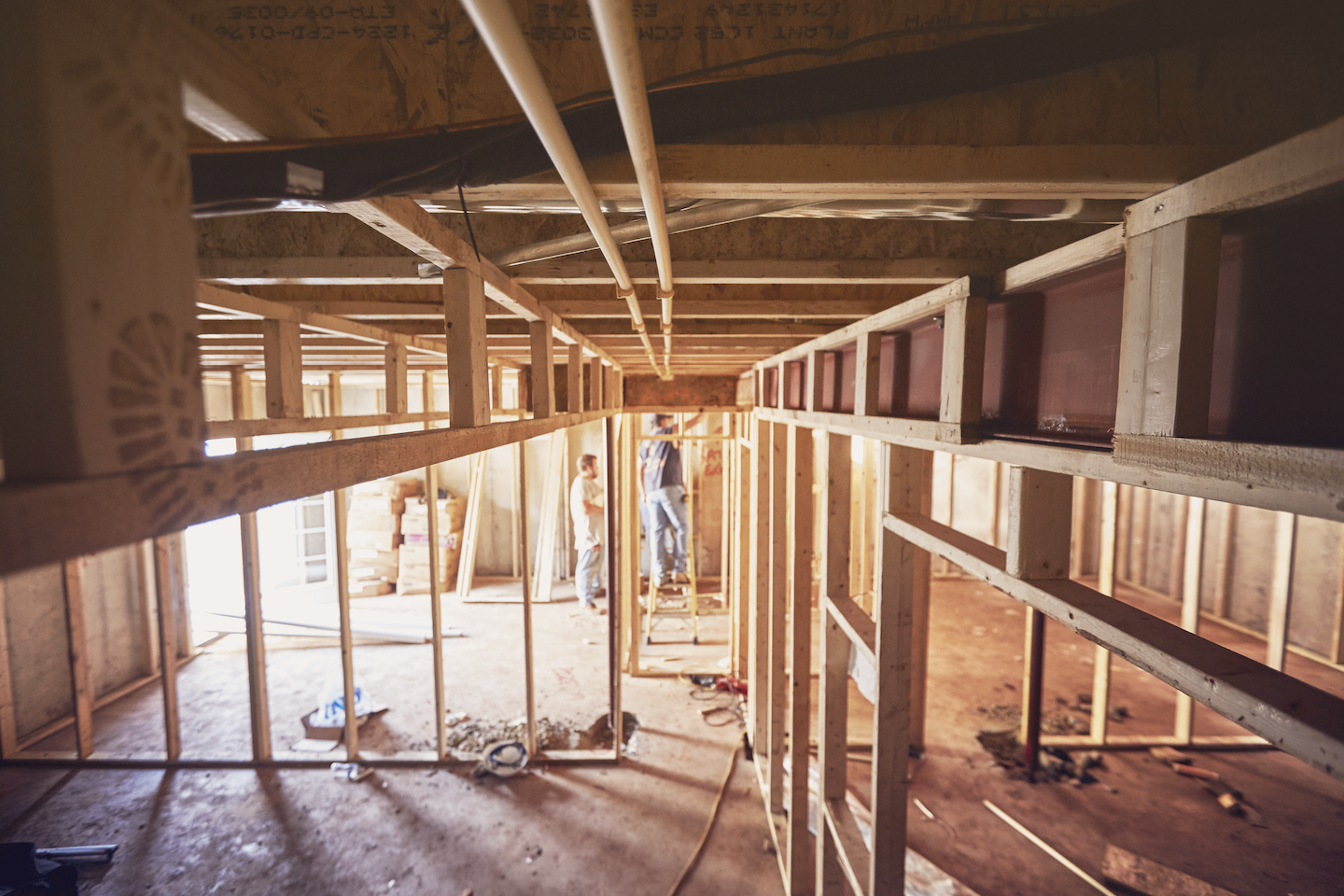 Subscribe
How Choosing the Right Piping Material Can Help Protect Your Homebuilder's Brand
Homebuilders | PEX | Water Quality
Risk of pipe failure and water quality issues are things that few builders can afford. Yet, many expose themselves to this vulnerability by delegating plumbing material selection to their plumbing contractors.
It's important to trust your contractors, but not at the expense of your business.
Plumbing-related warranty and water quality issues not only erode profitability but can permanently stain your brand. These problems have resulted in lawsuits against individual builders, such as Defren v. Trimark Homes, in which chemical leaching from water pipes resulted in a chemical poisoning diagnosis, as well as class action lawsuits against every major PEX manufacturer in North America.
"Any time you allow someone else to make decisions on the product that has the highest risk factor in the home, you are making yourself vulnerable," explained Bryan Berning, operations manager at Cristo Homes. "Ultimately, the homebuyer is going to be looking at you [the builder], not the plumber, if anything goes wrong with the house. It's your responsibility as the builder to reduce risk."
"If you let your contractors determine what plumbing to use, you likely won't know what kind of warranty you are getting," added Brent Dunham, Director of Purchasing at Homes by Westbay. "This creates a high level of uncertainty, as you can only hope there is a manufacturer warranty."
That's why homebuilders like Cristo Homes and Homes by WestBay protect their brands by ensuring their plumbing contractors use FlowGuard Gold® CPVC.
Used in North American plumbing systems for 60 years, FlowGuard Gold plumbing systems, have proven their reliability and safety. One of the strengths of CPVC is resistance to chlorine, a common water treatment additive. Some plumbing materials, such as PEX, are subject to chlorine degradation under certain conditions which leads to cracking and leaks.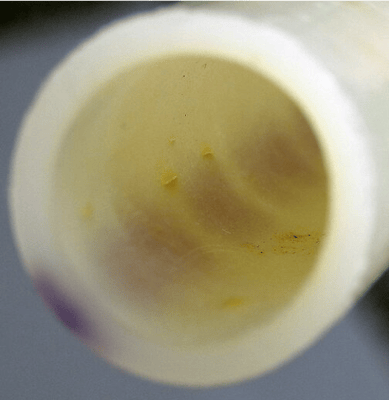 Hot water PEX piping showing chlorine degradation and permeation of print line through the wall of the pipe
"We don't have control over our water system, but we know that the way water is treated is frequently changing," noted Homes by Westbay's Dunham. "CPVC is the only plumbing system that has been able to handle these changes."
CPVC piping is virtually impermeable, as documented by a U.S. EPA study, and is not subject to unsafe leaching, both of which can affect water quality by introducing harmful chemicals to the water supply. Scientists at Virginia Tech studied the impact of piping materials on water quality and found "the short-term ability of all pipe materials, except CPVC, to impact water quality."
CPVC piping, also consistently demonstrates a lower risk of biofilm formation potential than PEX. Biofilms that form in residential water pipes can include dangerous bacteria such as E.coli, coliforms and legionella.
FlowGuard Gold CPVC meets all relevant ASTM, NSF and state requirements for plumbing systems and regularly pass independent inspections by third-party testing organizations. It is the only plumbing system on the market today with a 30-year warranty that specifically applies regardless of the water treatment method and outperforms generic CPVC in every measure.
You can specify FlowGuard Gold CPVC to your contractors with confidence because it is cost-effective and easy-to-install. Even our competitors have admitted in various speed and cost studies, that FlowGuard Gold® pipes and fittings offer lower costs and faster installation.
Protect your brand from plumbing-related issues and ensure homeowner satisfaction by asking your contractor to make the switch to FlowGuard Gold piping systems. Learn more today about your role in impacting and protecting water quality in homes.