Subscribe
FBC Compatible Mobile App
While FlowGuard Gold® CPVC is immune to corrosion, pitting and scaling, installers need to be sure they are using ancillary construction products that are compatible with FlowGuard Gold CPVC. To ease the burden associated with researching and selecting accompanying construction products, Lubrizol developed the FBC™ System Compatible Program.
This resource is made available to manufacturers of ancillary products to assist in determining their product's chemical compatibility with FlowGuard Gold® CPVC piping systems.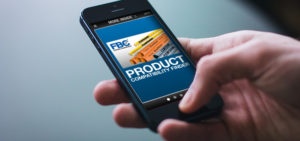 Get instant access FlowGuard Gold compatibility information with our mobile app available for iPhone and Android. All the latest updates and new product information are pushed directly to the app so you always have the latest information.