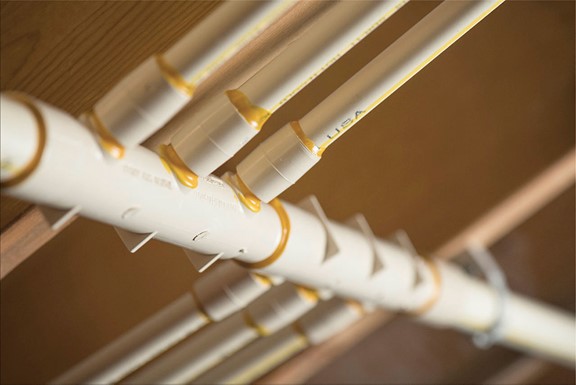 Subscribe
Enhancing the Performance of Mini-Manifold Plumbing Systems
PEX | Sustainability | Multi-Family | multiport
Mini-manifold plumbing systems have become a popular approach to reducing water and energy waste in multi-family and hotel construction. These mini-manifold systems, also known as remote manifold and submanifold systems, enable shorter branch lines from the hot water main or recirculating line and can result in faster hot-water delivery as well as contribute to points in both the NGBS and LEED environmental performance rating systems.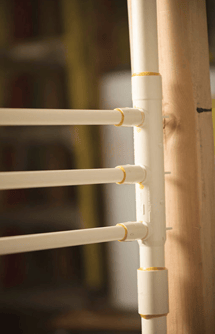 Mini-manifold system designs offer many benefits, but before now manifolds were only available for use with copper and PEX systems. Unfortunately, both PEX and copper systems can offset the benefits of mini-manifold system design with serious limitations in the form of higher costs, pressure loss, and an increased risk of corrosion and degradation.
Now, with the FlowGuard® MultiPort fitting, construction professionals can realize the benefits of mini-manifold system design while also enjoying the superior performance of a FlowGuard Gold CPVC plumbing system. That means lower installed costs and zero risk of chlorine-induced degradation.
The pipes and fittings used for a PEX mini-manifold system can cost as much as double the equivalent FlowGuard Gold CPVC system. Beyond the upfront material and labor cost benefits that FlowGuard Gold CPVC can offer, there are meaningful performance benefits as well.
The leading PEX plumbing systems are limited to a maximum velocity of two feet per second in hot water recirculating systems and can be subject to premature failure due to chlorine-induced degradation under the right water conditions.
The new FlowGuard MultiPort enables energy-efficient mini-manifold system designs with FlowGuard Gold® CPVC pipe and fittings. These systems can operate at eight to ten feet per second—up to five times the velocity of PEX recirculating systems—without the risk of chlorine-induced degradation.
When compared with existing PEX mini-manifold systems can reduce pressure drop by 50% or more when using a complete FlowGuard Gold plumbing system.
With new environmental codes and standards encouraging reduced water volume between the hot water source and fixture, the FlowGuard MultiPort helps minimize the entrained water and maximize points earned under both LEED and NGBS rating systems.
Manufactured exclusively by Colonial Engineering, the compact FlowGuard MultiPort is designed to be placed on a one-inch FlowGuard Gold CPVC mainline or hot water recirculating line and features three individual half-inch spigot outlets.
The flow-through outlet accommodates either a one-inch FlowGuard Gold CPVC spigot or a three-quarter inch FlowGuard Gold CPVC socket. For configurations requiring more than three outlets, multiple FlowGuard MultiPort fittings can be connected to support additional outlets.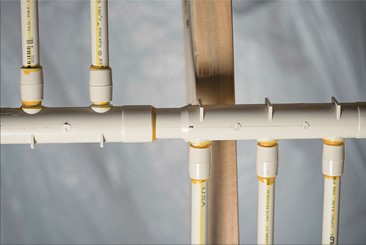 With FlowGuard MultiPort, you no longer have to compromise the integrity of your plumbing system to use a water and energy-saving mini-manifold system design. To Make the Switch today to FlowGuard MultiPort contact Colonial Engineering: (800) 374-0234, ext. 3114 or sales@colonialengineering.comFor more information on how to install FlowGuard MultiPort, download our installation sheet here.