Subscribe
Employee Spotlight: Ryan Chubon
Serving dual roles as territory manager and account manager, Ryan Chubon has helped Lubrizol CPVC achieve some big wins and has his eyes on the future.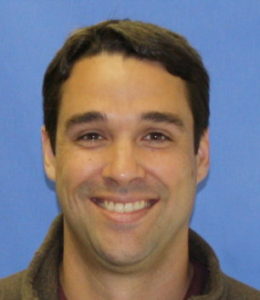 Over the eight years he's worked for Lubrizol CPVC, Ryan Chubon has seen his role evolve in a way that has been congruent with his goals of growing the CPVC business—and he wouldn't have it any other way.
"One reason I enjoy working here is because we have the autonomy to serve and manage our territories as we see fit," Chubon said. "Everyone has their own individual style and the way they do business, and I've been able to be myself and sell our products based on my own personality. I truly appreciate that I've been able to be myself."
Chubon, who serves dual roles as territory manager for a large part of the Southeast, as well as account manager for one of Lubrizol CPVC's manufacturing partners, has been in the building and construction industry since graduating from Florida State University. After building valuable experience at a large pipe and fittings wholesaler, he joined the Lubrizol team in 2006, specializing at the time in commercial plumbing. His success branched into all three branded product areas, including FlowGuard Gold® Pipe & Fittings, BlazeMaster® Fire Sprinkler Systems and Corzan® Industrial Systems and was then offered the opportunity of account manager in January 2014.
Looking to future opportunities is a big part of the success that Lubrizol CPVC has built over its history, and Chubon does his part. "There are always opportunities to watch for," he said. "In the industrial segment with Corzan piping systems, we're looking deep into the mining industry, which is an area where we believe we can build great success."
Chubon has seen success in all areas of the CPVC business, and notes one of his greatest accomplishments: a major resort project in the Bahamas, one of the largest yet constructed in the Caribbean. Through Chubon's diligence, he was successful in converting the in-progress project from copper to Lubrizol CPVC products across its entirety—a major win.
And as CPVC continues to grow in acceptance and popularity, evidenced by major wins like that Bahamas resort, Chubon notes that more and more competitive thermoplastic manufacturers have attempted to enter the market—and it's through Lubrizol CPVC's commitment to delivering MORE INSIDE™ that will allow the company to remain as the industry leader.
"There are so many ways to deliver on that promise," Chubon said. "As a field consultant, and as an account manager, I pride myself on bringing the education behind our products to our end users. If we have a customer who has never seen the science behind the product, he might think that all CPVC is the same—but ours is truly different, and it takes that commitment to education to bring the value to light.
"We have the answers for the industry when it comes to utilizing FlowGuard Gold, BlazeMaster and Corzan piping systems," he continued. "MORE INSIDE is that value behind our branded products, and that value comes in various packages."
Chubon holds his bachelor's degree from Florida State University. He enjoys spending time with his family at his home in Florida and is an avid outdoorsman.