Subscribe
Employee Spotlight: Marty Musgrave
Education is a significant aspect of Marty Musgrave's day-to-day duties — and with more than 40 years of experience in the plumbing industry, he's well-suited for the job.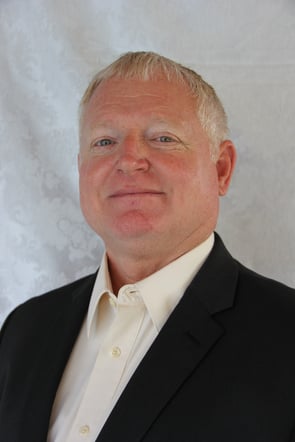 "The most satisfying part of my work is helping builders understand and reduce their long-term liability," said Musgrave, who has worked for Lubrizol Advanced Materials, Inc. for nearly 20 years and currently serves as the National Builder Accounts Manager.
Many builders assume that all plastics are the same, but after speaking with Musgrave they come away with a strong understanding of the role of water chemistry on various piping materials and the risk that poses to builders.
It's common for builders to allow sub-contractors to choose the piping material as long as it meets codes, Musgrave said. However, most of the reported piping failures—whether with metal or plastic piping—occur after the plumber's warranty expires. "For almost every water chemistry related failure that we've seen over the years, the liability has fallen on the homeowner or builder in the form of a class-action lawsuit," Musgrave said.
But builders don't have to experience that liability.
Through research and examples of similar builders' experiences, Musgrave provides recommendations on how builders can take a more aggressive approach to product specifications to reduce their liability. For example, in areas with high water pressures and/or highly chlorinated water, specifying FlowGuard Goldâ CPVC can offer builders protection against piping system failures caused by chlorine degradation.
Helping Builders on the Jobsite
Musgrave is always ready to share his installation knowledge with builders and plumbers.
A few years ago, he was working with a large mechanical contractor on a multifamily project when they received a call about a system failure.
The plumber was being back-charged for the water damage, however, an on-site inspection and research by the Lubrizol team uncovered the cause of the failure — the heating system had been improperly attached to the potable drinking water system.
"Our chemists were able to show the builder and owners that the fault was not with the plumbing contractor or FlowGuard Goldâ CPVC materials," Musgrave said. "In addition to saving the plumber a lot of money, we were also able to help the heating system installers understand what precautions to take to avoid future problems."
On His Own Time
With eight grandkids, you can find Musgrave with family most weekends. You may also spot the Florida native at the beach or watching a baseball game. He's been to more than 100 minor league baseball stadiums around the country, and his children have found success as professional athletes and an attorney.