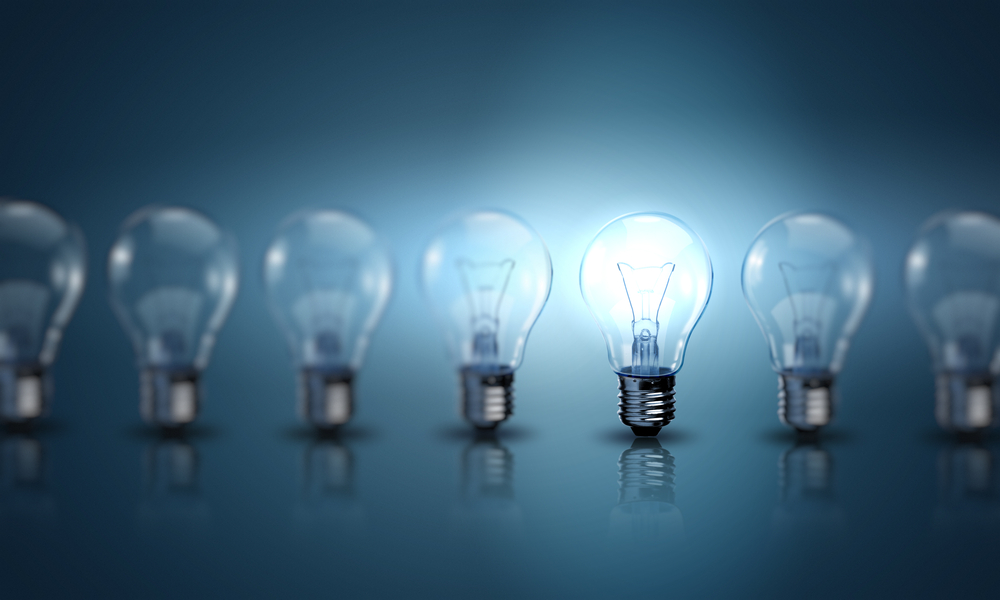 Subscribe
Behind the Scenes of FlowGuard Gold® CPVC Development: An Interview with R&D Manager Chris Zook
Innovation | R&D | CPVC
Innovation is one of the key drivers behind the success of FlowGuard Gold® Piping Systems. We talked to Chris Zook, Applications Manager for the CPVC Research and Development group within Lubrizol Advanced Materials, to get a behind-the-scenes look at some of the people and factors driving that innovation.
Q: Tell us about your role at Lubrizol Advanced Materials.
Chris: I oversee a team of scientists within our group who are doing the strategic and applications development required to bring new products to market and expand the applications for FlowGuard Gold CPVC.
Q: What attracted you to R&D in general and Lubrizol Advanced Materials in particular?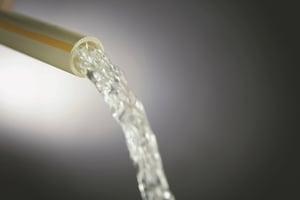 Chris: I'm a scientist by nature, so R&D was a natural fit for me. After getting a PhD in polymer chemistry, I held positions in the automotive and appliance industries where I gained experience on the application side of plastics.
I knew I wanted to move to a role where I was working more directly in material development, and Lubrizol Advanced Materials offered that opportunity. I liked the fact that Lubrizol had a culture that prioritizes and invests in R&D. This creates an environment where scientists have the support and resources they need to deliver benefits to customers and positively impact the business.
Q: What are some investments the company has made to ensure the success of the R&D team?
Chris: In addition to building a top-notch team of scientists, we manufacture both the resin and the compound, so we have more control over the how the technology within the resin impacts the technology within the compound.
We also have very advanced testing and manufacturing capabilities in-house. We have an accredited hydrostatic lab for testing piping pressure and a pilot plant that allows us to chlorinate different types of resins to ensure chlorine resistance. We even have manufacturing equipment that allows us to manufacture and test different sizes of pipe to help ensure materials will work for our manufacturing partners.
These investments give us greater control of the process, streamline development timelines and help ensure consistently high quality for the products we bring to market.
Q: What is the typical timeline for new product development?
Chris: There really is no typical R&D project. Each project comes with its own challenges and overcoming those challenges is one of the things that makes R&D so rewarding. One of the things I appreciate about R&D for FlowGuard Gold Piping Systems is that we are very close to the market and can move products through the process within two to five years, which is much faster than you may see in a lot of other R&D environments.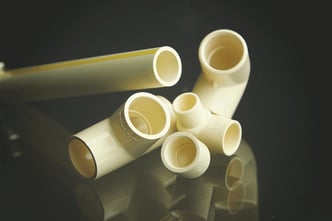 Q: How do you establish priorities within the R&D group?
Chris: We have a number of very knowledgeable people in the field who are working with customers every day and they play an important role in helping us establish priorities and focus on initiatives that meet emerging market needs. We also rely on our marketing team to identify new opportunities as well as stay ahead of changes in code that impact product development. Our goal is to be market driven; our field and market specialists play a key role in helping us accomplish that goal.

Q: What is on the horizon for FlowGuard Gold CPVC?
Chris: I can't share specific development programs for competitive reasons, but I will say CPVC is a very interesting material with a lot of untapped potential. It has become the material of choice in plumbing and fire suppression due to its corrosion resistance and ease-of-installation. We are constantly exploring other applications that leverage its unique properties. I'm very optimistic about the future of CPVC and excited to be part of the team shaping that future.