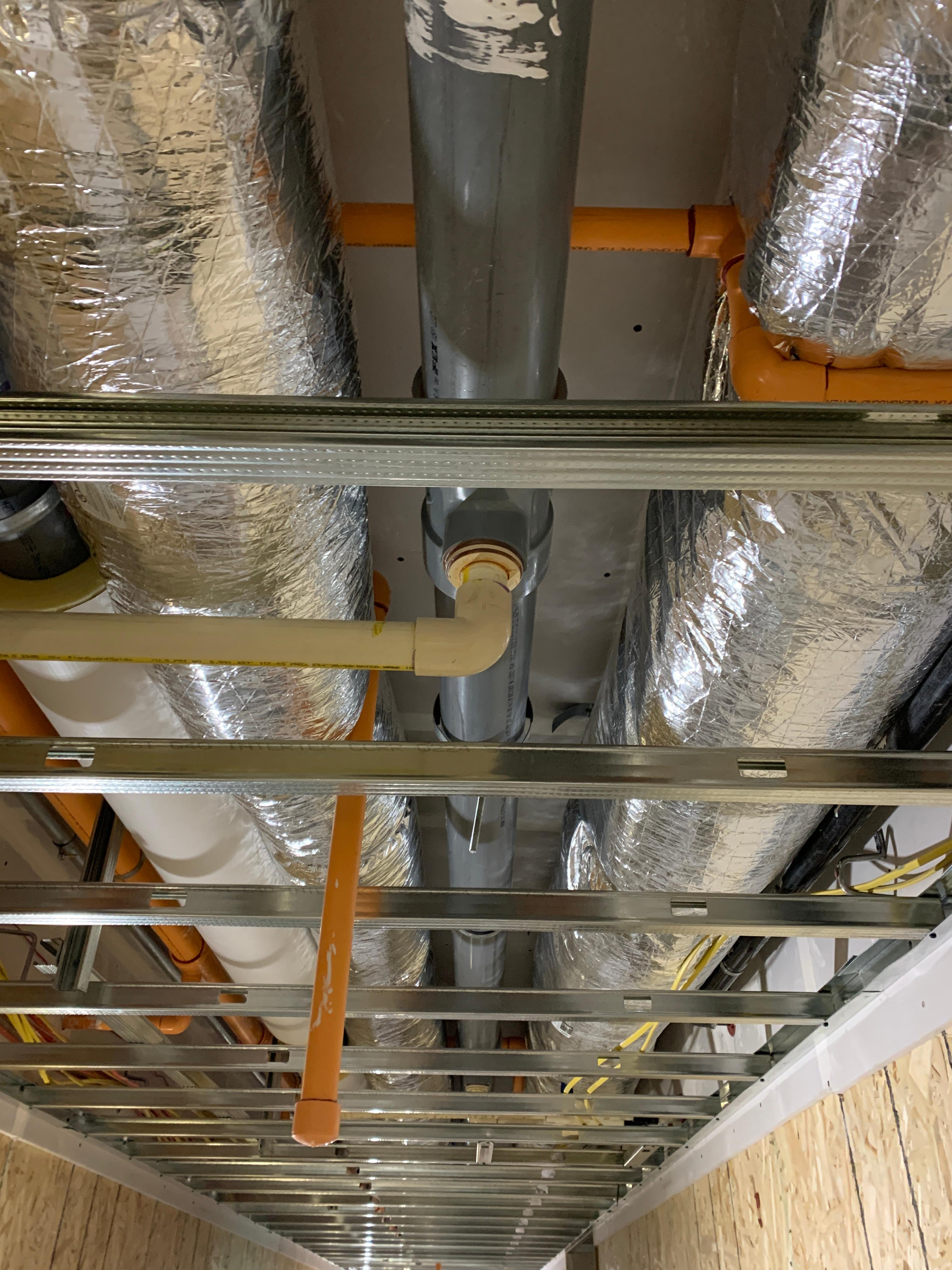 Subscribe
Plumber Finds Lasting Success with CPVC for Multi-Story Mains and Risers
Copper | multi-story | CPVC
J Geyer Plumbing is a family-owned business located in San Diego, California and specializing in a variety of multi-family and light commercial plumbing projects, such as condominiums and hotels. The company has standardized on FlowGuard Gold® and Corzan® CPVC for the mains and risers in multi-story projects.
"FlowGuard Gold CPVC and Corzan CPVC piping systems have been our go-to material for mains and risers for more than ten years now," Brett Geyer, who runs the business with his brother Jack, said. "We've never had an owner that went with CPVC that regretted that decision. Our reputation is built on using top-of-the-line materials and delivering excellent value to building owners, and CPVC has helped us maintain and enhance that reputation."
J Geyer Plumbing first began using CPVC for multi-story mains and risers shortly after the California Building Standards Commission began allowing use of CPVC in the state in 2007.
"We were interested in CPVC as an alternative to copper that could offer lower costs and higher productivity while eliminating the potential fire hazards associated with copper installation," Brett said. "The reliability of CPVC had already been proven in other states and the only concerns we had were whether the manufacturer would stand behind the product and how steep the learning curve would be for our plumbers."
The first concern was resolved after meeting with representatives from Lubrizol Advanced Materials, manufacturers of FlowGuard Gold and Corzan CPVC. The second concern was resolved on the first project CPVC was used. With field training support provided by Lubrizol, crews adapted quickly to the material change.
"We got all of the benefits we hoped for," Brett said. "Our crews made the transition to CPVC easily and we saw total project savings of up to 10 percent when using CPVC. We began using CPVC for mains and risers on every project we could. If the spec was for copper, we would offer FlowGuard Gold and Corzan CPVC as an option in our bid and that gave us a competitive advantage. The ability to offer high quality at lower costs by using CPVC has been instrumental to our success over the last ten-plus years."
While most of the savings come from lower material costs, Brett and Jack also saw benefits to CPVC during installation. The company found CPVC installs about 20 percent faster than soldered copper pipes and can even install faster than copper with press fittings.
Between the cost and speed savings there isn't a need to consider copper or PEX for mains and risers. Equally important, CPVC provides a clean, professional appearance the company can take pride in. While most of the company's plumbers now have extensive experience with CPVC, they can continue to rely on Lubrizol's field training support to be there for them on their projects to ensure proper installation processes are performed consistently.