Find out what a lower cost, higher quality plumbing system can do for your business.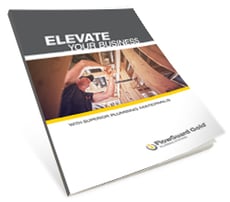 If you're using PEX plumbing systems, you're paying more for materials and accepting compromises in reliability, water pressure and water quality.
Our new brochure provides the latest information on how FlowGuard Gold® CPVC compares to other materials in areas that are important to you and your customers, including:
Material and installation costs
Performance under typical North American water conditions
Impact of fittings on pressure and water velocity
Effect of piping materials on water quality
You'll also read the experience of plumbers who have made the switch to FlowGuard Gold CPVC. Download the brochure today to see what FlowGuard Gold CPVC can do for your business.
Complete the form to download this free resource.