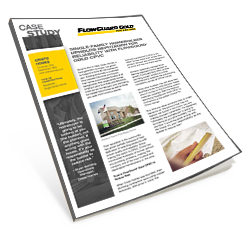 Since its start in 1963, Cristo Homes, a third-generation business, has grown its footprint to build 80-100 homes per year. Building exclusively in southwest Ohio between Cincinnati and Dayton, their homes accommodate families of all backgrounds. With single-family homes ranging in price from $180,000 to $500,000, Cristo serves homebuyers who are looking for modest-sized homes as well as those who seek more luxurious spaces.
Their reputation in the community has grown because of their dedication to selecting products with proven quality and reliability. Since making the switch to CPVC, Cristo has constructed hundreds of homes without any plumbing problems, making the company one of the most trusted and dependable homebuilders in the area.
Complete the form to download the full case study.