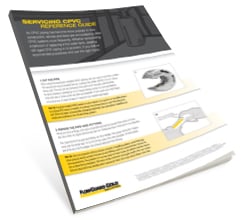 CPVC piping has been in use and trusted for so long. It's no wonder service plumbers consistently run into it. Whether remodeling a bathroom or replacing a hot water tank, dealing with aged CPVC piping is no problem, if you follow recommended procedures and use the right tools.
This quick reference guide walks through how to:
Cut and prepare pipe
Correctly apply and work with solvent cement
Assemble the joint and verify the installation
Fill out the form to access your guide now!