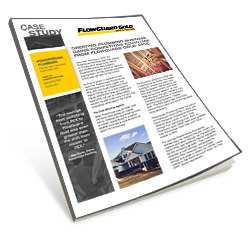 Since their founding in 2000, the Powerhouse Plumbing team has worked on thousands of single family homes and condos across New England. Powerhouse's growth shows no signs of slowing down, as they foresee expansion to 500 units per year on the horizon.
As they've grown in experience and expertise, Powerhouse Plumbing has shifted away from both copper and PEX, and now trusts FlowGuard Gold® CPVC for all of their projects. Owner Mike Burke relies on FlowGuard Gold CPVC not just as a dependable solution for their customers, but as a key competitive advantage in the market.
Complete the form to download the full case study.