Learn how you can reduce your risk and protect your reputation with FlowGuard Gold® CPVC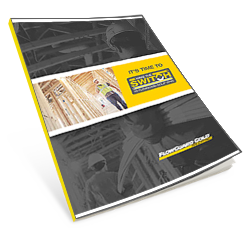 No plumbing system is perfect, but FlowGuard Gold CPVC solves many of the issues associated with alternative piping systems like PEX. Remember your reputation is only as good as the materials you choose.
The Make the Switch brochure will provide insight into:
Ways to reduce your liability
Installation and cost advantages
Reasons for PEX system failures
Get started today and complete the form to download your copy of the Make the Switch brochure.