With billions of feet of pipe installed over 60 years, builders and plumbers trust FlowGuard Gold plumbing systems to deliver clean, safe drinking water to American families.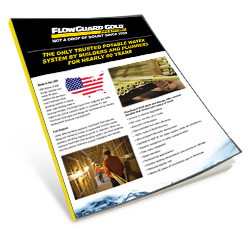 FlowGuard Gold CPVC materials are 100% made in the USA at Lubrizol's facility in Louisville, KY, and FlowGuard Gold pipes and fittings are manufactured by industry leading North American manufacturers.
Learn about:
FlowGuard Gold benefits
Water safety
Liability reduction
Chlorine resistance
Product sizing and availability
Ideal applications
Download this FREE fact sheet today.