Bending PEX Is Found to Accelerate Effects of Chlorine Degradation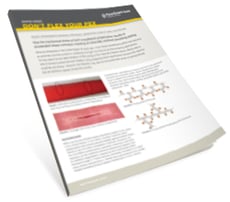 The flexibility of PEX piping allows for sweeping bends that reduce the number of fittings required to install a PEX plumbing system. However, an analysis of a recent PEX failure indicates this convenience to plumbers may come at a steep price for homeowners — increased likelihood of premature failure.
Download our white paper, Don't Flex Your PEX, to learn more about the research that identified this failure mode and the root cause. In this paper you'll learn:
The chemical similarities between PEX and polybutylene
How PEX manufacturing methods impact the stress created by bending
The distinctive characteristics of this failure that enable field identification
Why the vulnerability was not included in ASTM F2023
How you can prevent premature piping failures due to chlorine degradation
Download the paper by filling out the form on this page.